Eric Lyleson, M.A., psychologist, counsellor, psychotherapist, hypnotherapist, life coach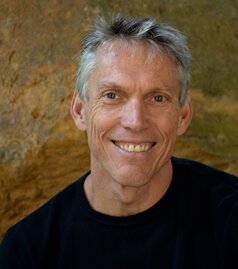 Eric Lyleson established the Healing Relationships Centre in Dee Why in 1988. He is a graduate of
Sonoma State University
in California where he specialised in Marriage and Family Therapy. He has been a member of the
Australian Psychological Society
for over 30 years.
After migrating to Australia he received extensive training and supervised experience marriage counselling with
Relationships Australia
. During this time he completed training with relationship expert
David Schnarch, PhD,
author of
Passionate Marriage, Keeping Love and Intimacy Alive in Committed Relationships
and
Intimacy and Desire, Awakening the Passion in Your Marriage
.
As a psychologist committed to always learning to do his job better he has studied a variety of counselling, coaching and psychother
apy techniques. These include
Mindfulness Based Cognitive Behavioural Therapy (MBCT)
,
Acceptance and Commitment Therapy
,
NeuroLinguistic Programming (NLP)
,
Ericksonian Hypnosis and Psychotherapy
,
Mind-body Approaches to Healing Trauma
,
Brief Therapy
,
Solution Focused Therapy
,
Gestalt Therapy
,
Self Relations Therapy,
Thought Field Therapy (TFT)
and
Emotional Freedom Technique (EFT).
In addition, Eric is a member of the
Australian Association of Buddhist Counsellors and Psychotherapists
and has been studying meditation and
Buddhist psycholog
y
for thirty years. He brings a practical understanding of how to realise your innate peaceful, loving, generous nature in day to day life.
Eric is author of two books:
Reflections from Down Under, Getting Lost and Finding Yourself in Nature
and
Esse
ntial Wholeness
, Integral Psychotherapy, Spiritual Awakening and the Enneagram.
Eric lectured in Family and Relationship Counselling and other courses at the
Australian College of Applied Psychology
, where he also co-founded the psychologist registration program.
Individual Psychotherapy, Counselling and Hypnotherapy
Quite possibly the most important relationship is the one we have with ourselves. The more self respect, acceptance and esteem we have the more we have to offer others and the better we manage the challenges of relationships with others. Individual counselling and psychotherapy can be very important in healing the relationship with ourselves. This can be especially important when recovering from a relationship breakup or divorce, or before going into a new relationship.
Hypnotherapy and NLP (NeuroLinguistic Programming) can be very helpful in healing the relationship between your conscious and subconscious minds, thereby bringing you into greater inner harmony.
Hypnotherapy is used to effect positive change and improve the quality of your:
State of Mind and Emotional Well Being
Concentration and Memory
Performance at Work, School or in Sport
Sex Life
Birthing Experience
Hypnotherapy is very effective at:
Breaking old habits,
Freeing you from addictions
Managing pain
Reducing stress and trauma
Deepening your ability to relax
Undoing negative thinking
Setting and achieving goals
Most commonly people use hypnotherapy to help them:
Stop smoking
Lose Weight
Lessen Anxiety
Manage Chronic Pain
Sleep Better
Hypnotherapy is used to help mothers better manage their pregnancy and prepare for childbirth by:
Getting clear about the type of birthing experience they want
Be more in tune with their unborn baby
Building confidence in themselves
Reducing or eliminating fears
Deepening trust in their body's natural ability
Improving sleep
Minimizing or eliminating pain
Reducing nausea
Hypnosis for pain management:
Migraines and other Headaches
Back Pain
Rheumatoid and Osteoarthritis
Neuralgia
Fibromyalgia
Sport and Occupational Injury

Workers Compensation Claims
Crohn's Diseases
Irritable Bowel Syndrome
Scientific research shows that hypnosis can actually change the way your brain processes pain signals. By reducing the brain activity related to feeling distressed even while the pain sensations are present lowers your subjective experience of discomfort (
Regional Anesthesia and Pain Medicine
, 2004).
D.R Patterson and fellow psychologist Mark Jensen, PhD, found that hypnotherapy for pain reduction is associated with significant reductions in: ratings of pain, need for analgesics or sedation, nausea and vomiting, and length of stay in hospitals (
Psychological Bulletin,
2003).
A meta-analysis conducted by psychologists Guy Montgomery, PhD, Katherine DuHamel, PhD, and William Redd, PhD, showed that 75% of clinical and experimental participants with different types of pain obtained substantial pain relief from hypnotic techniques (I
nternational Journal of Clinical and Experimental Hypnosis,
2000).
According to anesthesiologist Sebastian Schulz-Stubner, MD, Ph.D. hypnosis is approximately 68 percent effective against pain. By preparing patients with hypnosis surgical teams reduce the need for anesthetics, simplify procedures, reduce pain, and speed up healing time (
Time
, 2006).
For counselling on the Northern Beaches phone 02 9971 4441 phone or text 0413 612 276.
Or
email
us for more information
elyleson@yahoo.com
---