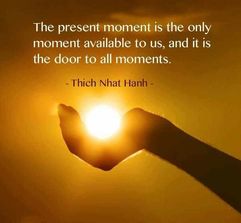 The Dalai Lama encouraged research on the brain and meditation at the Waisman Laboratory for Brain Imaging and Behavior at the University of Wisconsin. The primary types of meditation studied were Focused Attention (FA) meditation, which entails voluntary focusing attention on a chosen object in a sustained fashion, and Open Monitoring (OM) meditation, which involves non-reactively monitoring the content of experience from moment-to-moment. These styles are found with some variation in several meditation systems, including the Buddhist Vipassanā and Mahāmudrā.

Lutz and Davidson (2010) found the electroencephalograms (EEG) of meditators showed higher gamma activity levels than the control group, leading to the conclusion that meditation, when practiced over time can alter the structure and function of the brain.

Expert meditators also showed less activation than novices in the amygdala in response to emotional sounds. This supports the idea that meditation can lead to a decrease in emotionally reactive behavior.

Another study found that meditators are able to better attend moment-to-moment to the stream of sensory phenomena and are less likely to "get stuck" in any one pattern of thinking (worrying, regretting, etc.).

Richard Davidson and John Kabat-Zinn (2003), found out that those practicing mindfulness meditation acquired an increased frontal lobe activity, more specifically in the left anterior portion of the frontal lobes, which is associated with positive attitude and positive emotions.

Research also suggests that meditation increase the level of serotonin production (Walton, 1995). Serotonin is a neurotransmitter that affects mood and behaviour and more specifically, the feeling of wellbeing. Low levels of serotonin are associated with various psychological disorders, such as depression, obesity, insomnia, migraine headaches, narcolepsy, sleep apnea, premenstrual syndrome, and fibromyalgia.

Meditation has also been shown to affect the level of melatonin (Tooley et al., 2000). This neurotransmitter controls body's circadian rhythm and helps regulate hormones. And some other research shows mediation can have anti-carcinogen and immune system enhancing effects (Grin, Grünberger, 1998).

In other words, science is now validating what meditators have been benefitting from for thousands of years. You can change your brain and your life simply by practicing meditation.